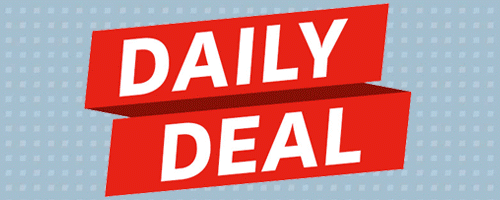 A new deal every day from Audible. Today's deal ends 06/18/2018 @ 11:59PM PT.
The Addictive Brain by Thad A. Polk
Over 1,000 5-Star Reviews!
Addiction is a problem that affects everyone – even if we haven't experienced addiction ourselves, we all know someone who has. Unfortunately many sources of information about addiction seem inaccessible or irrelevant because they present vague or false science, they present accurate science in an excessively complicated way, or they are more moralistic than informative.
Addiction is sometimes viewed as a failure of character or will or morality. But neuroscience offers a very different picture – one that can inform how we, as individuals and as a society, treat addicts and the problems caused by addiction. These 12 eye-opening lectures will show you that addiction is a scientifically understandable problem that has its origins in neurobiology and genetics.
Professor Polk gives you a comprehensive but concise survey of addiction and the major drugs of abuse, highlighting the differing neurological effects of stimulants, opioids, and more. He also delves into the world of behavioral addictions, such as gambling and compulsive video gaming, which, neurologically, operate very similarly to drug addiction. This course will clearly and compassionately inform you on what addiction means scientifically, socially, and behaviorally.
Click Here to Start Listening!
* * *
Prices are subject to change without notice. For non-U.S. readers, Kindle content availability and pricing will vary.
Comments
comments