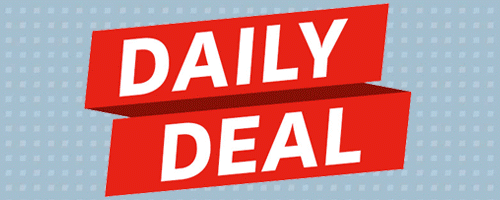 A new deal every day from Audible. Today's deal ends 05/19/2017 @ 11:59PM PT.
Brave New World by Aldous Huxley
Over 1,000 5-Star Reviews!
Now more than ever: Aldous Huxley's enduring "masterpiece … one of the most prophetic dystopian works of the 20th century" (Wall Street Journal) must be read and understood by anyone concerned with preserving the human spirit in the face of our "brave new world."
On the 85th anniversary of its publication, this outstanding work of literature is more crucial and relevant today than ever before.
Cloning, feel-good drugs, anti-aging programs, and total social control through politics, programming, and media: has Aldous Huxley accurately predicted our future? With a storyteller's genius, he weaves these ethical controversies in a compelling narrative that dawns in the year 632 A.F. (After Ford, the deity). When Lenina and Bernard visit a savage reservation, we experience how Utopia can destroy humanity.
Click Here to Start Listening!
* * *
Prices are subject to change without notice. For non-U.S. readers, Kindle content availability and pricing will vary.
Comments
comments