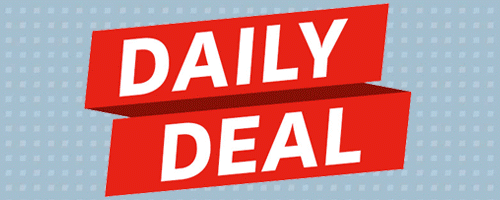 A new deal every day from Audible. Today's deal ends 10/19/2017 @ 11:59PM PT.
Charlie and the Chocolate Factory
by Roald Dahl
⭐⭐⭐ Over 1,000 5-Star Reviews ⭐⭐⭐
Willy Wonka's famous chocolate factory is opening at last!
But only five lucky children will be allowed inside. And the winners are: Augustus Gloop, an enormously fat boy whose hobby is eating; Veruca Salt, a spoiled-rotten brat whose parents are wrapped around her little finger; Violet Beauregarde, a dim-witted gum-chewer with the fastest jaws around; Mike Teavee, a toy pistol-toting gangster-in-training who is obsessed with television; and Charlie Bucket, Our Hero, a boy who is honest and kind, brave and true, and good and ready for the wildest time of his life!
Click Here to Start Listening!
* * *
Prices are subject to change without notice. For non-U.S. readers, Kindle content availability and pricing will vary.
Comments
comments