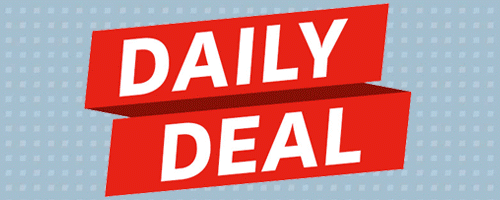 A new deal every day from Audible. Today's deal ends 11/02/2017 @ 11:59PM PT.
The Curious Incident of the Dog in the Night-Time
by Mark Haddon
⭐⭐⭐ TODAY ONLY ⭐⭐⭐
Over 4,000 5-Star Reviews!
Fifteen-year-old Christopher Boone has Asperger's Syndrome, a condition similar to autism. He doesn't like to be touched or meet new people, he cannot make small talk, and he hates the colors brown and yellow. He is a math whiz with a very logical brain who loves solving puzzles that have definite answers.
One night, he observes that the neighbor's dog has been killed, since it is not moving and has a large garden fork stuck in its body. Christopher knows this is wrong. He has never left his street on his own before, but now he'll have to in order to find out who killed the dog. What he discovers will shake the very foundation of his perfectly ordered life.
Critically acclaimed author Mark Haddon, a two-time BAFTA winner, crafts a stunning masterpiece that is funny, honest, and incredibly moving.
Click Here to Start Listening!
* * *
Prices are subject to change without notice. For non-U.S. readers, Kindle content availability and pricing will vary.
Comments
comments