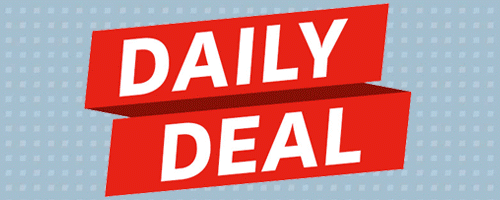 A new deal every day from Audible. Today's deal ends 12/02/2017 @ 11:59PM PT.
Fata Morgana
by Steven R. Boyett, Ken Mitchroney
At the height of the air war in Europe, Captain Joe Farley and the baseball-loving, wisecracking crew of the B-17 Flying Fortress Fata Morgana are in the middle of a harrowing bombing mission when everything goes sideways… The bombs are still falling, and flak is still exploding all around the 20-ton bomber as it is knocked like a bathtub duck into another world.
Suddenly stranded with the final outcasts of a desolated world, Captain Farley navigates a maze of treachery and wonder – and finds a love seemingly decreed by fate – as his bomber becomes a pawn in a centuries-old conflict between remnants of advanced but decaying civilizations. Caught among these bitter enemies, a vast power that has brought them here for its own purposes, and a terrifying living weapon bent on their destruction, the crew must use every bit of their formidable inventiveness and courage to survive.
Fata Morgana – the epic novel of love and duty at war across the reach of time.
Click Here to Start Listening!
* * *
Prices are subject to change without notice. For non-U.S. readers, Kindle content availability and pricing will vary.
Comments
comments