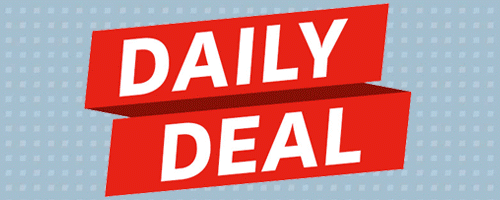 A new deal every day from Audible. Today's deal ends 11/14/2017 @ 11:59PM PT.
Maybe Someday by Colleen Hoover
Over 3,000 5-Star Reviews!
From number-one New York Times best-selling author Colleen Hoover, a passionate tale of friendship, betrayal, and romance.
At 22 years old, Sydney has a great life: She's in college; working a steady job; in love with her wonderful boyfriend, Hunter; and rooming with her best friend, Tori. But everything changes when she discovers Hunter's cheating on her – and she is left trying to decide what to do next.
Sydney becomes captivated by Ridge, her mysterious neighbor. She can't take her eyes off him or stop listening to his playing his guitar every day out on his balcony. And there's something about Sydney that Ridge can't ignore, either. When their inevitable encounter happens, they soon find themselves needing each other in more ways than one….
From the author of the New York Times best sellers Slammed, Point of Retreat, Hopeless, This Girl, and Losing Hope, Maybe Someday is destined to be another best seller and long-lasting fan favorite.
Click Here to Start Listening!
* * *
Prices are subject to change without notice. For non-U.S. readers, Kindle content availability and pricing will vary.
Comments
comments