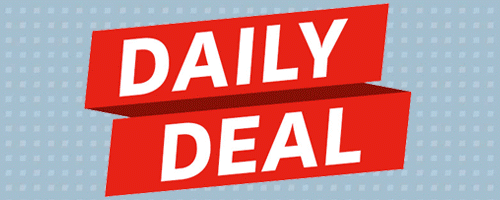 A new deal every day from Audible. Today's deal ends 10/31/2017 @ 11:59PM PT.
At the Mountains of Madness
by H. P. Lovecraft
Over 700 5-Star Reviews!
A master of terror and nightmarish visions, H.P. Lovecraft solidified his place at the top of the horror genre with this macabre supernatural tale.
When a geologist leads an expedition to the Antarctic plateau, his aim is to find rock and plant specimens from deep within the continent. The barren landscape offers no evidence of any life form – until they stumble upon the ruins of a lost civilization. Strange fossils of creatures unknown to man lead the team deeper, where they find carved stones dating back millions of years. But it is their discovery of the terrifying city of the Old Ones that leads them to an encounter with an untold menace.
Deliberately told and increasingly chilling, At the Mountains of Madness is a must-have for every fan of classic terror.
Click Here to Start Listening!
* * *
Prices are subject to change without notice. For non-U.S. readers, Kindle content availability and pricing will vary.
Comments
comments