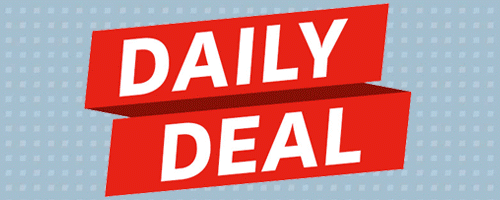 A new deal every day from Audible. Today's deal ends 07/13/2017 @ 11:59PM PT.
All the Pretty Horses by Cormac McCarthy
Over 400 5-Star Reviews!
Cormac McCarthy is a quiet, unassuming presence in American fiction today, but like the slow, measured voices of many of his characters, he speaks with an authority and conviction that demands an audience.
All the Pretty Horses is a cowboy odyssey for modern times. Set in the late 1940s, it features the travels and toils of a 16-year-old East Texan named John Grady Cole, caught in the agonizing purgatory between adolescence and adulthood.
At the start of the novel, Cole's grandfather has just died, his parents have permanently separated, and the family ranch, upon which he had placed so many boyish hopes, has been sold. Rootless and increasingly restive, Cole leaves Texas, accompanied by his friend Lacey Rawlins, and begins a journey across the vaquero frontier into the badlands of northern Mexico. In spite of its hard realities and spare telling, All the Pretty Horses is a lyrical and richly romantic story, chronicling – along with the erosion of the frontier – the loss of an era.
Click Here to Start Listening!
* * *
Prices are subject to change without notice. For non-U.S. readers, Kindle content availability and pricing will vary.
Comments
comments