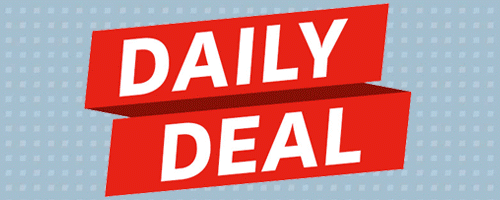 A new deal every day from Audible. Today's deal ends 11/20/2017 @ 11:59PM PT.
Suspect by Robert Crais
Over 5,000 5-Star Reviews!
For 25 years, Robert Crais has written extraordinary novels of crime and suspense. But in Suspect, he may have written his most remarkable novel of all.
LAPD cop Scott James is not doing so well, not since a shocking nighttime assault by unidentified men killed his partner, Stephanie, nearly killed him, and left him enraged, ashamed, and ready to explode. He is unfit for duty – until he meets his new partner.
Maggie is not doing so well, either. The German shepherd survived three tours in Iraq and Afghanistan sniffing explosives before she lost her handler to an IED and sniper attack, and her PTSD is as bad as Scott's.
They are each other's last chance. He was a young cop on the rise; she was bred to guard and protect. Now they are shunned and shunted to the side. They are suspect. And together they will set out to investigate the one case that no one wants them to touch: the identity of the men who murdered Stephanie.
Nine months and sixteen days later, they remained free. They were still out there.
What they begin to find is nothing like what Scott has been told, and where it will lead them will take them both through the darkest moments of their own personal hells. Whether they will make it out again, no one can say…
Click Here to Start Listening!
* * *
Prices are subject to change without notice. For non-U.S. readers, Kindle content availability and pricing will vary.
Comments
comments