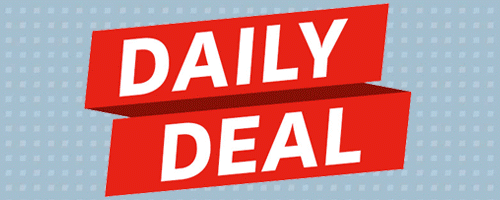 A new deal every day from Audible. Today's deal ends 10/01/2017 @ 11:59PM PT.
The Woman in Black by Susan Hill
Over 200 5-Star Reviews!
🎬 Now a major motion picture starring Daniel Radcliffe.
The classic ghost story from the author of The Mist in the Mirror: a chilling tale about a menacing spectre haunting a small English town.  
 
Arthur Kipps is an up-and-coming London solicitor who is sent to a faraway town in the windswept salt marshes beyond Nine Lives Causeway—to attend the funeral and settle the affairs of a client, Mrs. Alice Drablow of Eel Marsh House.
Mrs. Drablow's house stands at the end of the causeway, wreathed in fog and mystery, but Kipps is unaware of the tragic secrets that lie hidden behind its sheltered windows. The routine business trip he anticipated quickly takes a horrifying turn when he finds himself haunted by a series of mysterious sounds and images—a rocking chair in a deserted nursery, the eerie sound of a pony and trap, a child's scream in the fog, and, most terrifying of all, a ghostly woman dressed all in black.
Psychologically terrifying and deliciously eerie, The Woman in Black is a remarkable thriller of the first rate.
Click Here to Start Listening!
* * *
Prices are subject to change without notice. For non-U.S. readers, Kindle content availability and pricing will vary.
Comments
comments