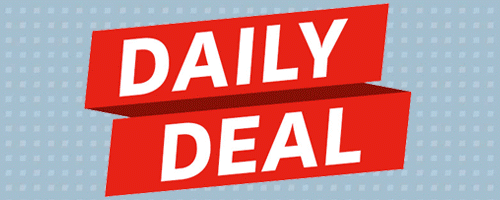 A new deal every day from Audible. Today's deal ends 02/23/2018 @ 11:59PM PT.
Theft by Finding by David Sedaris
⭐⭐⭐ TODAY ONLY ⭐⭐⭐
Over 2,000 5-Star Reviews!
One of the most anticipated books of 2017: New York Times Book Review, New York's Vulture, Bustle, and BookRiot.
From best-selling author David Sedaris, for the first time in print: selections from the diaries that are the source of his remarkable autobiographical essays.
For nearly four decades, David Sedaris has faithfully kept a diary in which he records his thoughts and observations on the odd and funny events he witnesses. Anyone who has attended a live Sedaris event knows that his diary readings are often among the most joyful parts of the evening. But never before have they been available in print. Now, in Theft by Finding, Sedaris brings us his favorite entries. From deeply poignant to laugh-out-loud funny, these selections reveal with new intimacy a man longtime fans only think they know. Tender, hilarious, illuminating, and endlessly captivating, Theft by Finding offers a rare look into the mind of one of our generation's greatest comic geniuses.
Click Here to Start Listening!
* * *
Prices are subject to change without notice. For non-U.S. readers, Kindle content availability and pricing will vary.
Comments
comments