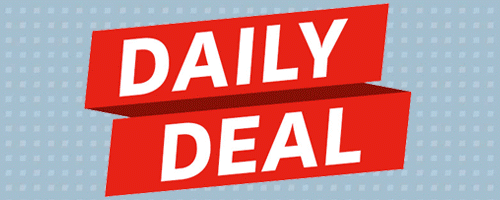 A new deal every day from Audible. Today's deal ends 11/24/2017 @ 11:59PM PT.
Vanguard: The Genesis Fleet by Jack Campbell
Over 900 5-Star Reviews!
Jack Campbell returns to the world of the New York Times best-selling Lost Fleet novels with a new action-packed military science fiction series that explores the founding of the Alliance…and the men and women who fought to create it.
Earth is no longer the center of the universe. After the invention of the faster-than-light jump drive, humanity is rapidly establishing new colonies. But the vast distances of space mean that the old order of protection and interstellar law offered by Earth has ceased to exist.
When a nearby world attacks, the new colony of Glenlyon turns to Robert Geary, a young former junior fleet officer, and Mele Darcy, a onetime enlisted marine. With nothing but improvised weapons and a few volunteers, Geary and Darcy must face down warships and armored soldiers – or die trying.
As battles rage and pirates take an increasing toll throughout the colonies, the only hope for lasting peace lies with Carmen Ochoa, a "Red" from the anarchic world of Mars, and Lochan Nakamura, a failed politician. They have a plan: to lay the groundwork for mutual defense that could someday grow into an alliance. But if their efforts don't succeed, the growing power of aggressor worlds could turn regions of space founded on freedom into battlefields between the first interstellar empires.
Click Here to Start Listening!
* * *
Prices are subject to change without notice. For non-U.S. readers, Kindle content availability and pricing will vary.
Comments
comments