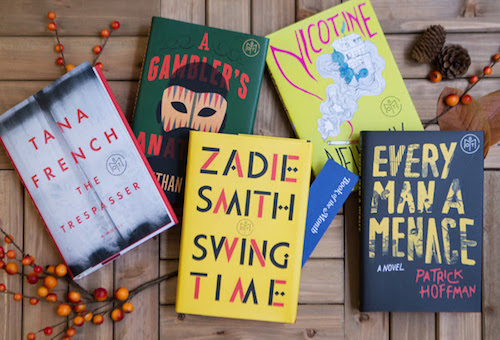 If you're a fan of subscription boxes, there is an amazing one called Book of the Month that offers monthly selections of NEW RELEASE hardcover books at a discount.
The November selections are now available so if you'd like to join, it's fantastic time! Each month there is a celebrity judge who selects one of the books and this month the guest is Anthony Bourdain (he selected A Gambler's Anatomy by Jonathan Lethem).
What makes BOTM different than other subscription boxes is that you get to choose which book to receive, it's offered at a lower price than you can get anywhere else (at least as far as our pricing research could find), AND, if you don't like the current offerings you can skip the current month without any penalty. There's really no downside!
Want to Save 30% off your subscription & get a Free Tote Bag?
Sign up for Book of the Month club with this referral link. Just Click Here to get started!
Full Disclosure! If you sign up through our link, we will get credit toward a free book. Which, we really appreciate because we read a lot!
~ ~ ~
UPDATE!
Want to see November's Unboxing? Check out this video!
Comments
comments