These Deals & Steals are sure to keep you turning the pages tonight!
For non-U.S. readers, Kindle content availability and pricing will vary.
Genre: Contemporary Fiction, Dystopian, Mystery, Paranormal, Romantic Suspense
Waking Maya
by Warren Goldie
Still free? Click Here to find out!

When 22-year-old Maya Burke digs up an old journal written by her long-lost father, what she finds is a plan for a spiritual journey – created specifically for her. As she explores its teachings, she is catapulted onto a mind-bending, cross-country adventure on the trail of his legacy, and swept up into a world of psychic visions, energy vortexes, synchronicities, government spying programs, and a spiritual underground that has revived an ancient meditation practice that can literally change the world. Waking Maya is a thrilling, wisdom-packed quest to understand the deepest principles of our reality.


The Secret
by Taylor Hart
Still free? Click Here to find out!

Seventeen-year-old Delanie Hart has a past she wants to keep hidden. Moving to a new state and attending a new high school seems to be just the thing – until she accidentally sees a mark exactly like her own. When the people she is running from come after her, Lanie is left with a choice – give up what she wants or save her friends.
[Today Only] Every Breath She Takes – Save 85%
Every Breath She Takes
by Norah Wilson
Veterinarian Lauren Townsend has good reason for hiding her psychic ability. Not only did her "freakishness" earn her pariah status in the small town where she grew up, it cost her a fiancé and her faith in love. When Lauren foresees a murder – through the killer's eyes – she traces the victim to a sprawling ranch, never guessing what waits for her…
Cal Taggart's rugged ranch life doesn't need any more complications. His stubborn determination cost him his marriage, and now may cost him his livelihood. But then beautiful Lauren enters his corral…with danger close behind. And Cal wants nothing more than to protect her. They can't deny their intense attraction. Nor do they want to. What begins as a fling with no strings becomes a fight for survival – and for true love.
Still a Hot Deal? Click Here to find out!
[Just 99c] The Purge of Babylon: A Novel of Survival
The Purge of Babylon: A Novel of Survival
by Sam Sisavath
One night. That was all it took.
Creatures that once lived in the shadows, hidden from humankind, have risen, spreading like a plague across the globe over the course of a single night. Their numbers growing exponentially through infection, these seemingly unkillable creatures have swallowed up whole cities and collapsed unprepared governments.
Survivors call it The Purge.
Against all odds, a disparate group of survivors has emerged from that blood-soaked night that devastated the planet and reduced humanity to an endangered species. Among the survivors are two ex-Army Rangers, a businesswoman, and a third-year medical student. But surviving The Purge was one thing – staying alive is another matter entirely.
Hope exists in the countryside, in the form of a self-sustaining underground facility designed to withstand any calamity. But in order to reach its safety, the survivors must travel hundreds of treacherous miles, with the night – and the creatures that dwell within it – always at their backs.
The rules are simple: stay out of the dark, load up on silver bullets, and whatever you do, stay alive. The road to salvation has begun…
Still a Hot Deal? Click Here to find out!
[Hot Deal] Splendour Falls – Save $15
Splendour Falls
by Susanna Kearsley
Emily Braden has stopped believing in fairy tales and happy endings. When her fascinating but unreliable cousin Harry invites her on a holiday to explore the legendary own of Chinon, and promptly disappears – well, that's Harry for you.
As Emily makes the acquaintance of Chinon and its people, she begins to uncover dark secrets beneath the charm. Legend has it that during a thirteenth-century siege of the castle that looms over the city, Queen Isabelle, child bride of King John, hid a "treasure of great price." And in the last days of the German occupation during World War II, another Isabelle living in Chinon, a girl whose love for an enemy soldier went tragically awry.
As the dangers of the past become disastrously real, Emily is drawn ever more deeply into a labyrinth of mystery as twisted as the streets and tunnels of the ancient town itself.
Still a Hot Deal? Click Here to find out!
*  *  *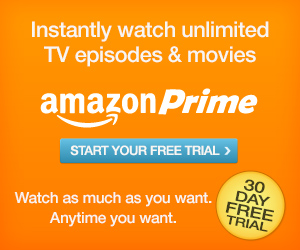 Prices are subject to change without notice. For non-U.S. readers, Kindle content availability and pricing will vary.