Ready for some more great reads? Check out this round-up for your Kindle!
For non-U.S. readers, Kindle content availability and pricing will vary.
Genre: Historical Fiction, Nonfiction, Romance, Science Fiction, Young Adult
Transgression (City of God)
by R.S. Ingermanson
Still free? Click Here to find out!

It's A.D. 57 when Rivka Meyers walks out of the wormhole into a world she's only studied in books. Ancient Jerusalem is awesome! Rivka can't believe her friend Ari Kazan's theory actually worked. But when she runs into Ari's whacko colleague, Damien West, in the Temple, Rivka starts to smell a rat.

When Ari discovers that Damien and Rivka have gone through a wormhole that's on the edge of collapse, he has to make a horrible choice: Follow them and risk never coming back – or lose the woman of his dreams forever.


What They Don't Teach You
by Erin Osborne
Still free? Click Here to find out!

America's public school system is under attack and teachers have been battered fighting to protect it… and themselves. Years of unrealistic education reforms, a faltering national curriculum roll-out, reduction in benefits, pay linked to test scores, and a loss of professionalism are all part of the new reality teachers face. Teaching has never been easy and it's only getting more difficult.

In this book, readers learn the historical context for many aspects of schooling they're familiar with today like standardized testing and IQs. Through exposition and humor, the entire landscape of the education system is revealed, including some shadowy figures that operate behind the scenes. For instance, did you know Bill Gates and the Walton family (owners of Walmart) belong to a controversial private organization that writes education legislation for our country? Did you also know that the new Common Core State Standards may be considered unconstitutional?

What They Don't Teach Youis packed with touching personal anecdotes, valuable advice, and experienced opinions from teachers across the United States. Readers will learn about the history of the American education system, where it's been and the direction it's headed. Take a peek into the classrooms of America and see what's really happening.
[Hot Deal] Last Train to Istanbul – Save 87%
Last Train to Istanbul
by Ayşe Kulin
Over 200 5-Star Reviews!
International bestseller by one of Turkey's most beloved authors.
As the daughter of one of Turkey's last Ottoman pashas, Selva could win the heart of any man in Ankara. Yet the spirited young beauty only has eyes for Rafael Alfandari, the handsome Jewish son of an esteemed court physician. In defiance of their families, they marry, fleeing to Paris to build a new life.
But when the Nazis invade France, the exiled lovers will learn that nothing – not war, not politics, not even religion – can break the bonds of family. For after they learn that Selva is but one of their fellow citizens trapped in France, a handful of brave Turkish diplomats hatch a plan to spirit the Alfandaris and hundreds of innocents, many of whom are Jewish, to safety. Together, they must traverse a war-torn continent, crossing enemy lines and risking everything in a desperate bid for freedom.
From Ankara to Paris, Cairo, and Berlin, Last Train to Istanbul is an uplifting tale of love and adventure.
Still a Hot Deal? Click Here to find out!
[Hot Deal] Storm Force – Save 87%
Storm Force
by Susannah Sandlin
As leader of the elite counter-terrorism team Omega Force, former army ranger Jack "Kell" Kellison is always focused on getting the job done. So when a Houston high-rise is bombed and the governor killed or missing, Kell's mission is clear: infiltrate the group suspected of the bombing and neutralize the threat by any means necessary. But once Kell meets beautiful chief suspect Mori Chastaine, he realizes there's more to this case than meets the eye. And more to Mori than any man – any human man – could imagine.
Mori Chastaine is running out of options. Suspected for a crime she didn't commit, forced into a marriage she doesn't want, she sees no escape – until Kell walks through her door. A lifetime hiding her true nature warns her Kell might not be who he seems. But he could be the only one able to help save more innocent humans from becoming pawns in an ancient paranormal power play. If Mori reveals her secret, will Kell join her fight? Or will she become his next target?
Still a Hot Deal? Click Here to find out!
[Today Only] Jellicoe Road – Save $8
Jellicoe Road
by Melina Marchetta
"What do you want from me?" he asks. What I want from every person in my life, I want to tell him. More.
Abandoned by her mother on Jellicoe Road when she was eleven, Taylor Markham, now seventeen, is finally being confronted with her past. But as the reluctant leader of her boarding school dorm, there isn't a lot of time for introspection. And while Hannah, the closest adult Taylor has to family, has disappeared, Jonah Griggs is back in town, moody stares and all.
In this absorbing story by Melina Marchetta, nothing is as it seems and every clue leads to more questions as Taylor tries to work out the connection between her mother dumping her, Hannah finding her then and her sudden departure now, a mysterious stranger who once whispered something in her ear, a boy in her dreams, five kids who lived on Jellicoe Road eighteen years ago, and the maddening and magnetic Jonah Griggs, who knows her better than she thinks he does. If Taylor can put together the pieces of her past, she might just be able to change her future.
Still a Hot Deal? Click Here to find out!
*  *  *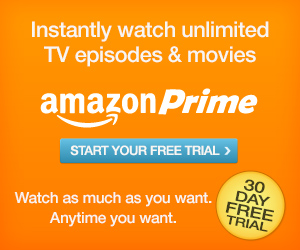 Prices are subject to change without notice. For non-U.S. readers, Kindle content availability and pricing will vary.