Check out these Freebies & Deals for your Kindle tonight!
For non-U.S. readers, Kindle content availability and pricing will vary.
Genre: Action & Adventure, Contemporary Fiction, Cookbooks, Historical Fiction, Mystery
The War Planners
by Andrew Watts
Still free? Click Here to find out!

When a crack team of American defense experts is taken to a remote island for a highly classified mission, they have a single task: create the blueprint for a coming war with China. David Manning is one of those experts. But as the group plans for war, David suspects that not every person among them is planning for America to win…
[HOT DEAL] Sally's Baking Addiction – Save $22
Sally's Baking Addiction: Irresistible Cupcakes, Cookies, and Desserts for Your Sweet Tooth Fix
by Sally McKenney
Named by Huffington Post as one of the "Top 10 Food Blogs to Watch."
Baking addict and food blogger, Sally McKenney loves to bake. Her famous Salted Caramel Dark Chocolate Cookies won Nestle's Dark Chocolate contest in 2013, and now, in her first cookbook, Sally shares her baking secrets with fans everywhere…
Featuring a brand new selection of desserts and treats, the Sally's Baking Addiction Cookbook is fully illustrated and offers 75 scrumptious recipes for indulging your sweet tooth—including a chapter of healthier dessert options for those who follow a vegan or gluten-free lifestyle. With dozens of simple, easy-to-follow recipes, you get all of the sweet with none of the fuss!
Still a Hot Deal? Click Here to find out!
[HOT DEAL] The Yankee Club – Only 99c!
The Yankee Club
by Michael Murphy
In Michael Murphy's action-packed Prohibition-era novel of suspense, a mystery writer returns to the bright lights and dark alleys of New York City—uncovering a criminal conspiracy of terrifying proportions.
In 1933, America is at a crossroads: Prohibition will soon be history, organized crime is rampant, and President Roosevelt promises to combat the Great Depression with a New Deal. In these uncertain times, former-Pinkerton-detective-turned-bestselling-author Jake Donovan is beckoned home to Manhattan. He has made good money as the creator of dashing gumshoe Blackie Doyle, but the price of success was Laura Wilson, the woman he left behind. Now a Broadway star, Laura is engaged to a millionaire banker—and waltzing into a dangerous trap…
Still a Hot Deal? Click Here to find out!
[HOT DEAL] Windless Summer – Save 93%
Windless Summer
by Heather Sharfeddin
A father's love. A shattering secret. A summer that will change lives forever.
In the town of Rocket, Washington—a summer playground for windsurfers and tourists—a windless summer ignites fear as businesses and residents move away. Rocket's motel, run by a lonely widower named Tom Jemmet, is hard hit. And Tom has demons of his own: memories of a beautiful wife that still haunt him, and a troubled young daughter whose retreat into a silent world confounds her father and sparks whispers in town…
Still a Hot Deal? Click Here to find out!
[HOT DEAL] The English German Girl – Save $22
The English German Girl
by Jake Wallis
This powerful, meticulously researched novel is a moving tale of one girl's struggle against a world in turmoil.
In 1930s Berlin, choked by the tightening of Hitler's fist, the Klein family is gradually losing everything that is precious to them. Their fifteen-year-old daughter, Rosa, slips out of Germany on a Kindertransport train to begin a new life in England. Charged with the task of securing a safe passage for her family, she vows that she will not rest until they are safe. But as war breaks out and she loses contact with her parents, Rosa finds herself wondering if there are some vows that can't be kept.
Still a Hot Deal? Click Here to find out!
*  *  *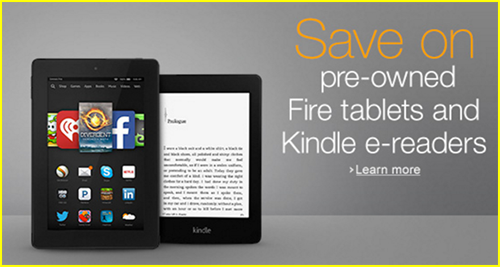 Prices are subject to change without notice. For non-U.S. readers, Kindle content availability and pricing will vary.