Ready for some more great reads? Check out these Kindle Book Deals & Steals tonight!
For non-U.S. readers, Kindle content availability and pricing will vary.
Genre: Business, Contemporary Fiction, Cookbooks, Romance, Young Adult
The Emerald Talisman
by Brenda Pandos
Still free? Click Here to find out!

You can run from your destiny, but you can't hide.

If for no other reason than to help endure the hormonal rush of high school, sixteen-year-old Julia Parker would trade her ability to feel her fellow students' emotions in a heartbeat, especially half the boys in class.

When the beguiling Nicholas uses his superhuman strength to rescue Julia from the edge of a cliff before she's devoured by a bloodthirsty stalker, Julia is suddenly thrust into an underground world where people and animals are often one and the same. Fellow high school students disappear and only Julia and Nicholas know the truth. While Nicholas, a vampire hunter, is out stopping the ever-growing coven, an old friend entices Julia to join him on the dark side and a psychic tells Julia she alone is the key to stopping the madness, problem is it'll require Nicholas' life.

Continue reading this series with Book 2: The Sapphire Talisman.



Purple Squirrel
by Michael B Junge
Still free? Click Here to find out!

Most job seekers spend dozens or hundreds of hours hunting for work and are lucky to receive even a handful of responses from interested employers. Others update a few online profiles and magically the phone starts ringing.

Have you ever wondered why a given resume compels instant interview requests while others produce almost no response at all? Or why some people consistently convert interviews into job offers? Would you be interested in discovering how a handful of insider strategies can completely transform your job search and professional trajectory? If the answer to any of these is "yes," then you've come to the right place.

Managers, critics, and industry experts agree…Purple Squirrel is "the best job seeker and career book in decades," "the right book at the right time," and "a powerful, practical, and entertaining read." Grab your copy today, and get ready for the ride of your professional life.
[Hot Deal] Dancing with Paris – Save 85%
Dancing with Paris (A Paris Time Travel Romance)
by Juliette Sobanet
In Paris, a past life promises a second chance at love.
Straitlaced marriage therapist Claudia Davis had a plan – and it definitely did not involve getting pregnant from a one-night stand or falling for a gorgeous French actor. She thinks her life can't possibly get more complicated. But when Claudia takes a tumble in her grandmother's San Diego dance studio, she awakens in 1950s Paris in the body of Ruby Kerrigan, the glamorous star of a risqué cabaret – and the number-one suspect in the gruesome murder of a fellow dancer. As past lives go, it's a doozy… especially when an encounter with a handsome and mysterious French doctor ignites a fire in Claudia's sinfully beautiful new body.
But time, for all its twists and turns, is not on her side: Claudia has just five days to unmask the true killer, clear Ruby's name, and return to the twenty-first century. To do so, she must make an impossible choice, one that will change the course of both of her lives forever.
Still a Hot Deal? Click Here to find out!
[Hot Deal] Boy Still Missing – Save $13
Boy Still Missing
by John Searles
It is June 1971. Dominick Pindle, a tenderhearted but aimless Massachusetts teenager, spends his nights driving around with his mother and dragging his wayward father out of bars. Late one evening, Dominick's search puts him face-to-face withhis father's seductive mistress, Edie Kramer. Instantly in lust, he begins a forbidden relationship with this beautiful, mysterious woman. Before long, though, their erotic entanglement leads to a shocking death, and Dominick discovers that the mother he betrayed hid secrets as dark and destructive as his own.
Charged with the exhilarating narrative pace of a thriller and set during a complicated and explosive era, Boy Still Missing is the critically acclaimed debut novel from John Searles. It renders a deeply affecting portrait of a boy whose passage into adulthood proves as complex and impassioned as the history that unfolds before his eyes.
Still a Hot Deal? Click Here to find out!
[Save $12] Fix, Freeze, Feast
Fix, Freeze, Feast: The Delicious, Money-Saving Way to Feed Your Family
by Kati Neville, Lindsay Tkacsik
Buy groceries in bulk, prepare family-friendly dishes, package in meal-sized freezer bags, then stock the freezer with ready-to-defrost-and-serve tasty homemade meals. This is the winning system of Fix, Freeze, Feast, a cookbook that has already attracted an enthusiastic following among busy families.
Cooks will find 125 delicious, healthful recipes to choose from Each one includes directions for dividing, preparing, and storing raw ingredients; a second set of simple direction is included for thawing, cooking, and enjoying the food.
Designed for the way people cook today, Fix, Freeze, Feast meals are lighter and fresher than traditional bulk-cooking recipes, with a focus on simple stews and stir-fries, quick grilled or broiled main courses, and popular ethnic meals such as Beef Fajitas and Cashew Chicken Stir-Fry.
Still a Hot Deal? Click Here to find out!
*  *  *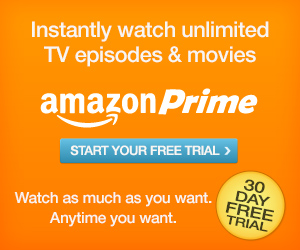 Prices are subject to change without notice. For non-U.S. readers, Kindle content availability and pricing will vary.
Comments
comments