Check out this selection of Deals & Steals and snag your favorites tonight!
For non-U.S. readers, Kindle content availability and pricing will vary.
Genre: Cookbooks, Fantasy, Paranormal, Romance, Suspense
The Christmas Catch
by Ginny Baird
Still free? Click Here to find out!

A struggling single mom meets a handsome bachelor in Vermont, after running him off the road during a snowstorm. A new Christmas novella from bestselling author Ginny Baird.


Winged Descent
by Heather Allen Dencker
Still free? Click Here to find out!

Today is already off to a weird start for Savannah Lane. A typical walk on the beach before work becomes the stuff of fairy tales when she stumbles upon a man claiming to be a mythological creature from another planet. Granted, Kendrick is gorgeous and seems legit, but he's got a pair of wings an a reason for being on Earth that are both hard to ignore. Against her better judgment, she invites him to stay with her, setting into a motion a series of supernatural events that question what she's always known as reality.

It's been a rough couple of years for Kendrick Angelis. As future ruler of his planet Centaura, there is increasing pressure for him to marry and provide his people a successor. Not easy to do when you're a rare breed comprised of both human and centaur blood and cannot mate with others of your kind. Hence, the order to come to Earth to find a "suitable" mate. Falling in love is optional.

This summer is going to suck for Conner Bryce. As he does every year, he makes the trek from Georgia to South Carolina to spend a few weeks with his best friend, Savannah. Too bad she already has a houseguest this year, one whom Conner immediately dislikes and doesn't trust.
[Kindle Daily Deal] Slow Heat in Heaven
Amazon has a daily promotion called the Kindle Daily Deal. You can view this special deal every day here: http://amzn.to/KindleDailyDeal
Today's deal is…
Slow Heat in Heaven
by Sandra Brown
The adopted daughter of the most powerful man in town, Schyler Crandall left Heaven, Louisiana, a broken-hearted girl. Now a crisis has brought her home to a family in conflict, a logging empire on the brink of disaster, and seething secrets that make Heaven hotter than hell.
Still there is her beautiful younger sister, Tricia, with her cruel lies… Ken, Tricia's handsome husband, who married the wrong sister… Jigger, the pimp and ruffian with plans of his own… and Cash, proud, mysterious, and complex. It is dangerous for Schyler to even be near him, yet she must dare to confront the past – if there is to be any peace in Heaven.
Click Here to Learn More!
[Hot Deal] The Berry Bible – Just 99c!
The Berry Bible: With 175 Recipes Using Cultivated and Wild, Fresh and Frozen Berries
by Janie Hibler
Few foods capture the sweetness of nature like fresh berries, whether eaten straight off the bush or baked to perfection beneath a flaky crust. Now berry lovers can maximize their enjoyment with The Berry Bible, the new offering from James Beard Book Award-winning author Janie Hibler.
Part encyclopedia, part cookbook, The Berry Bible begins with an explanation of the health benefits of nutrient-rich berries and goes on to profile dozens of important culinary berries and berrylike fruits in the vibrantly illustrated "A-to-Z Berry Encyclopedia." Tips on how to remove berry stains and freeze for the off-season pave the way for 175 delectable recipes that use cultivated, wild, fresh, and frozen berries.
From Blackberry-Blueberry Cardamom Muffins, Mango-Raspberry Summer Soup, and Boysenberry Applesauce to Blackberry-Port Lamb Shanks, Almond-Gooseberry Cream Pie, and The Perfect Strawberry Shortcake, these succulent dishes are sure to garner The Berry Bible a permanent spot in any kitchen.
Still a Hot Deal? Click Here to find out!
[Hot Deal] Passion Play (River of Souls)
Passion Play (River of Souls)
by Beth Bernobich
Ilse Zhalina is the daughter of one of Melnek's more prominent merchants. She has lived most of her life surrounded by the trappings of wealth and privilege. Many would consider hers a happy lot. But there are dark secrets, especially in the best of families. Ilse has learned that for a young woman of her beauty and social station, to be passive and silent is the best way to survive.
When Ilse finally meets the older man she is to marry, she realizes he is far crueler and more deadly than her father could ever be. Ilse chooses to run. This choice will change her life forever.
And it will lead her to Raul Kosenmark, master of one of the land's most notorious pleasure houses…and who is, as Ilse discovers, a puppet master of a different sort altogether. Ilse discovers a world where every pleasure has a price and there are levels of magic and intrigue she once thought unimaginable. She also finds the other half of her heart.
Still a Hot Deal? Click Here to find out!
*  *  *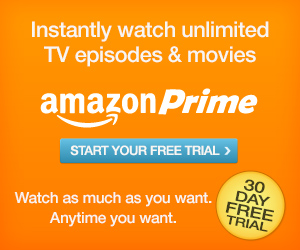 Prices are subject to change without notice. For non-U.S. readers, Kindle content availability and pricing will vary.