For even more of the best eBook deals, be sure to check Pixel of Ink every day!
For non-U.S. readers, Kindle content availability and pricing will vary.
Genre: Biographies & Memoirs, Historical Fiction, Humor, Medical Thriller, Romance
Dear Bob and Sue
by Matt & Karen Smith
Still free? Click Here to find out!

This complete version of Dear Bob and Sue chronicles the journey of Matt and Karen Smith, who took a mid-career break to travel to all 58 U.S. National Parks. Written as a series of emails to their friends, Bob and Sue, they describe their sense of awe in exploring our national parks, and share humorous and quirky observations. The national parks are among the most stunning places in America – pristine wilderness, geologic wonders, and magnificent wildlife – places everyone should put on their must-see-before-I-die list. Matt and Karen take you along as they visit them all.

Unlike a traditional guidebook, this is one couple's perspective on the joys and challenges of traveling together. This is a story of discovery and adventure: chased by a grizzly, pushed off the trail by big horn sheep, they even survived a mid-air plane collision. Dear Bob and Sue is the next best thing to visiting all the parks in person.


Gridlock
by Alvin Ziegler
Still free? Click Here to find out!

Computer genius Jude Wagner has unlocked mankind's greatest scientific discovery – the human genome. His invention accelerates the Grid, a vast computer network, making the interpretation of an individual's DNA lightning fast. In fact, the Grid makes diagnosis of disease affordable to all. The breakthrough heralds the dawn of personalized medicine – and personalized cures. It sparks a healthcare revolution, bringing hope to millions.

But rapid modernization has upset something. Wagner's closest colleagues are dying under mysterious circumstances. Pitted against a powerful, faceless enemy, he's hurled into a hunt to protect the Grid. Will Wagner be next on the list?

To rescue himself and his invention, he must forestall GRIDLOCK.
[Hot Deal] Steal Me, Cowboy – Just 99c!
Steal Me, Cowboy
by Kim Boykin
Unbeknownst to her boyfriend, Sassy South Carolina hairstylist, Rainey Brown, is headed to Missoula, dead set on giving her minor league baseball player boyfriend of four years an ultimatum. Either put a ring on it or let her go, preferably not the latter.
When Rainey's piece of crap car dies in the middle of Nowhere, Montana, she's sure she's a goner, until gorgeous restaurateur Beck Hartnett stops to help. Beck falls hard for Rainey, and knows she would admit she's fallen for him too, if she wasn't too stubborn to admit it. Beck has five days before the car is repaired to steal Rainey away from a boyfriend who doesn't deserve her. Five days before she's gone for good.
Still a Hot Deal? Click Here to find out!
[Save $13] The Shambling Guide to New York City
The Shambling Guide to New York City
by Mur Lafferty
A travel writer takes a job with a shady publishing company in New York, only to find that she must write a guide to the city – for the undead!
Because of the disaster that was her last job, Zoe is searching for a fresh start as a travel book editor in the tourist-centric New York City. After stumbling across a seemingly perfect position though, Zoe is blocked at every turn because of the one thing she can't take off her resume – human.
Not to be put off by anything – especially not her blood drinking boss or death goddess coworker – Zoe delves deep into the monster world. But her job turns deadly when the careful balance between humans and monsters starts to crumble… with Zoe right in the middle.
Still a Hot Deal? Click Here to find out!
[Hot Deal] Blue Asylum – Save 80%
Blue Asylum
by Kathy Hepinstall
Amid the mayhem of the Civil War, Virginia plantation wife Iris Dunleavy is put on trial and convicted of madness. It is the only reasonable explanation the court can see for her willful behavior, so she is sent away to Sanibel Asylum to be restored to a good, compliant woman. Iris knows, though, that her husband is the true criminal; she is no lunatic, only guilty of disagreeing with him on notions of justice, cruelty, and property.
On this remote Florida island, cut off by swamps and seas and military blockades, Iris meets a wonderful collection of residents – some seemingly sane, some wrongly convinced they are crazy, some charmingly odd, some dangerously unstable. Which of these is Ambrose Weller, the war-haunted Confederate soldier whose memories terrorize him into wild fits that can only be calmed by the color blue, but whose gentleness and dark eyes beckon to Iris.
The institution calls itself modern, but Iris is skeptical of its methods, particularly the dreaded "water treatment." She must escape, but she has found new hope and love with Ambrose. Can she take him with her? If they make it out, will the war have left anything for them to make a life from, back home?
Still a Hot Deal? Click Here to find out!
*  *  *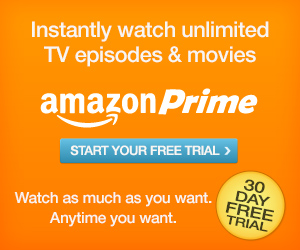 Prices are subject to change without notice. For non-U.S. readers, Kindle content availability and pricing will vary.
Comments
comments