Take a peek at these Deals & Steals and snag your favorites while they last!
For non-U.S. readers, Kindle content availability and pricing will vary.
Genre: Business, Contemporary Fiction, Nonfiction, Romance, Thriller
Fall From Love
by Heather London
Still free? Click Here to find out!

It takes just one moment for everything to change…

Struggling to put her life back together after a tragic mountaineering accident kills her college sweetheart, twenty-one-year-old Holly Treadwell is trying to set aside her grief, forge ahead in school, and find herself again.

When Carter Hansen, a guy who brings back horrible memories from the night of the accident, finds his way back into her life, Holly's unsure if she should let him in. He terrifies her in more ways than one and invokes feelings in her that she thought were buried forever.

Everyone tells Carter that what happened on the mountain that night was just a terrible accident, but even then, he can't help but carry around the guilt and is unable to forgive himself. He's drawn to Holly and being near her helps ease his conscience and gives him the release he needs.

As Holly and Carter's relationship grows, they begin to realize that the more time they spend with one another, the more their wounds begin to heal – her grief and his guilt. But when Holly learns the details about the night of the accident – what everyone has been keeping from her – it will rip open old wounds and tear apart what they've both worked so hard to overcome…


Story Structure: The Key to Successful Fiction
by William Bernhardt
Still free? Click Here to find out!

"Writing is structure," William Goldman said, but too often aspiring writers plunge into their work without grasping this fundamental principle. Story structure is one of the most important concepts for a writer to understand—and ironically, one of the least frequently taught.

In this book, New York Times-bestselling author William Bernhardt explains the elements that make stories work, using examples spanning from Gilgamesh to The Hunger Games. In each chapter, he introduces essential concepts in a direct and easily comprehended manner. Most importantly, Bernhardt demonstrates how you can apply these ideas to improve your own writing.
[Hot Deal] My Big Old Texas Heartache – Only 99c!
My Big Old Texas Heartache
by Emily March
Kate Harmon wonders how life got so complicated.
One minute she's dating the sexiest bachelor in Dallas and the next she's back in her small hometown surrounded by grannies, gossip, and green bean casserole. It's not enough that she's been forced to finally return to the scene of her Scandal. Her cantankerous father needs nursing, her hormonal, pregnant-for-the-first-time-at-forty sister wants coddling, and her brother, Mr. Perfect, requires rescuing from a situation that threatens the family's future.
As if that's not enough, who else is back in town but Max Cooper, former high school football star and the father of her teenage son. And now he wants to date her?
Over the course of a long, hot Texas summer, Kate has the chance to finally make peace with her past and open a door to her future. But will a second chance at love stand in her way?
Still a Hot Deal? Click Here to find out!
[Kindle Daily Deal] Onward: How Starbucks Fought for Its Life without Losing Its Soul
Amazon has a daily promotion called the Kindle Daily Deal. You can view this special deal every day here: http://amzn.to/KindleDailyDeal
Today's deal is…
Onward: How Starbucks Fought for Its Life without Losing Its Soul
by Joanne Gordon
In this #1 New York Times bestseller, the CEO of Starbucks recounts the story and leadership lessons behind the global coffee company's comeback.
In 2008, Howard Schultz, the president and chairman of Starbucks, made the unprecedented decision to return as the CEO eight years after he stepped down from daily oversight of the company and became chairman. Concerned that Starbucks had lost its way, Schultz was determined to help it return to its core values and restore not only its financial health, but also its soul. In Onward, he shares the remarkable story of his return and the company's ongoing transformation under his leadership, revealing how, during one of the most tumultuous economic times in history, Starbucks again achieved profitability and sustainability without sacrificing humanity.
Click Here to Learn More!
[Hot Deal] Riptide – Just 99c!
Riptide
by Paul Levine
Jake Lassiter chases a beautiful woman and stolen bonds from Miami to Maui, where in an explosive finale, he learns lessons never taught on the football field or in the courtroom…
If you enjoy John Grisham and James Patterson, you'll love "Riptide" from Paul Levine, winner of the John D. MacDonald fiction award. Levine has also been nominated for the Edgar, Macavity, International Thriller, and James Thurber prizes. A former trial lawyer, he wrote more than 20 episodes of the CBS military drama "JAG."
Still a Hot Deal? Click Here to find out!
*  *  *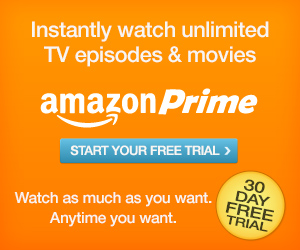 Prices are subject to change without notice. For non-U.S. readers, Kindle content availability and pricing will vary.
Comments
comments