For even more of the best eBook deals, be sure to check Pixel of Ink every day!
For non-U.S. readers, Kindle content availability and pricing will vary.
Genre: Action & Adventure, Romance, Thriller, Urban Fantasy, World War II
Born to Be Wild
by Patti Berg
Still free? Click Here to find out!

Take a Walk on the Wilde Side…

High society wedding planner Lauren Remington is determined to prove her family wrong and make a success of her business, but a last minute disaster brings a glorious end to all her grand plans. Desperate for help, her only hope is Max Wilde, a man whose rugged, leather-clad body is almost as dangerous as his sleek black Harley. Max may be everything Lauren's mother warned her about, but desperate times call for desperate measures… providing she can convince him to help her out.

Max isn't sure why he agreed to help save Lauren's shapely derriere, especially when one tilt of her blue-blooded nose is enough to get his back up. There's just something about the way Lauren's curvy body snuggles up against his that feels right, and he'd kill to see her out of her Chanel suit and into tight red leather. Not only that, but he can't help but admire the way she doesn't shy away from his foster kids and their rough-and-tumble friends. Still, Max knows that his wrong-side-of-the-tracks background could never fit in Lauren's high society world… but somewhere deep behind the lady lies a woman born to be wild.


Blood Money
by Brian Springer
Still free? Click Here to find out!

Jessica Robbins created a vaccine that could cure the human race of one of our most deadly diseases. And what did she get for it? Picked up by a secret government agency and locked away in a safehouse. And the vaccine was squashed as though it never existed.

Enter vigilante-for-hire Greg Kelton. He's hired by an old friend to rescue Jessica but the operation goes awry. Now Kelton's on the run with Jessica stuck to his hip and an ever-increasing bevy of government agents hunting them.

As the noose tightens and they have to take more desperate actions to stay a step ahead of the government, the bond between them tightens, forcing Kelton to face a past that has left him a fractured, wounded man in order to expose a conspiracy that could change the world as we know it.
[Hot Deal] Pale Demon – Save 75%
Pale Demon
by Kim Harrison
New York Times bestselling urban fantasy superstar Kim Harrison is back with Pale Demon – her electrifying adventure featuring contemporary witch Rachel Morgan. This time Rachel's leaving the Hollows, on a cross-country road trip with a pixy, an elf, and a vampire, as she races to clear her blackened name at a California witches' convention in order to avoid an eternity of torment at the claws of a soul-devouring demon.
Pale Demon is Kim Harrison at her gothic best – combining mystery, action, intrigue, paranormal romance, and breathtaking dark fantasy in a delicious witches' brew that fans of Laurell K. Hamilton, Charlaine Harris, Stephenie Meyer, and Jim Butcher simply will not be able to resist.
Still a Hot Deal? Click Here to find out!
[Hot Deal] Scarlet And Gold – Only 99c!
Scarlet And Gold
by Randy Mixter
The Pirate Wars Have Begun. Alliances are being formed. Treachery is in the wind. And danger hides in the shadows.
Rachel Cain knew that marrying Morgan Reid, a soldier of fortune, would lead to a life of danger, but when a deserted pirate ship is discovered in the Great Eastern Sea, she is plunged into an adventure that will test her courage like no other.
From battles at sea to a rescue on an island fortress, Rachel and Morgan face peril and betrayal by those whom they know and trust. In this game of deception and double-crosses, no man, or woman, is safe from harm, and only the strongest will survive.
Still a Hot Deal? Click Here to find out!
[Today Only] Deliver Us From Darkness – Save $11
Deliver Us From Darkness: The Untold Story of Third Battalion 506 Parachute Infantry Regiment
by Ian Gardner
Ian Gardner, co-author of Tonight We Die as Men, is back with the second installment of the exploits of the 3/506 in WWII. Drawing on years of research and more than seventy extended interviews with veterans and civilians caught up in the fighting, Deliver Us from Darkness begins where the earlier book ended, with the troops taking R&R back in England after weeks of grueling fighting in Normandy.
Deliver Us from Darkness explains how, with little notice on Sept 17, 1944, the 101st Airborne Division parachuted into Holland as part of Operation Market Garden. Their mission was to secure the main highway that passed through the city of Eindhoven and facilitate the advance of Gen. Sir Miles Dempsey's Second British Army towards Arnhem. The soldiers had been lead to believe that after the capture of Eindhoven their mission would be over. In the end, however, it was only the beginning of a bloody 72-day campaign that would see no quarter given by either side.
Still a Hot Deal? Click Here to find out!
*  *  *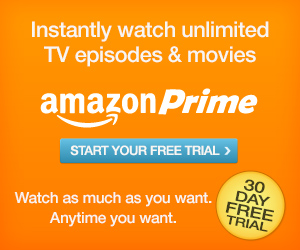 Prices are subject to change without notice. For non-U.S. readers, Kindle content availability and pricing will vary.
Comments
comments