Take a peek at tonight's great reads and snag your favorites while they last!
For non-U.S. readers, Kindle content availability and pricing will vary.
Genre: Action & Adventure, Advice & How-to, Fantasy, Romance, Thriller
King of Swords
by Russell Blake
Still free? Click Here to find out!

The G-20 Financial Summit is planned for San Jose Del Cabo. The world's pre-eminent finance ministers will attend, along with the presidents of the U.S. and Mexico.

Captain Romero Cruz of the Mexican Federal Police uncovers an assassination plot against the attendees. In a roller-coaster race against the clock, Cruz must track and stop El Rey, the "King of Swords" – a faceless super-assassin responsible for a string of the world's most spectacular killings, before he turns the G-20 into a slaughterhouse.

King of Swords is an intelligent, rule-breaking rush that shatters convention to create a richly-drawn story that's sure to shock and delight even the most jaded intrigue/adventure thriller fans.


From Ramen to Riches
by James Wood
Still free? Click Here to find out!

"You mean to tell me you've been employed as a software engineer for five years and your net worth is $500?"

These are not the words you want to hear from your mortgage banker when you're looking to borrow a large sum of money. Despite a well-paying job, the author had managed to spend everything he had earned in the five years after college. The meeting with the mortgage officer was his financial epiphany. He finally got serious about managing and investing his money. Now in his early 50s, the author is debt free, owns a house free and clear, and has built a retirement portfolio that will comfortably sustain him and his wife in the coming years. This book will help people avoid the financial mistakes the author made the first few years after college.

In a breezy, humorous, and conversational style, it describes a common-sense approach to spending, saving, investing, and managing your money to build wealth over time. If you are looking to get a grip on managing your money, From Ramen to Riches is for you!
[Only 99c] Whatever It Takes (Bold As Love)
Whatever It Takes (Bold As Love)
by Jennifer Roberts-Hall
Their first year of college isn't what they expected. Emily is still struggling with the loss of her baby, while Jake seems to have no trouble with it at all. Emily is so conflicted about how to deal with the miscarriage. On top of that, she's having nightmares.
Can Jake help his Sweetness? Will she allow him? Their relationship is suffering and Jake is determined to do whatever Emily asks of him. But when Emily makes a suggestion that she feels will help with her grief, could it tear the couple apart forever?
Still a Hot Deal? Click Here to find out!
[Hot Deal] Sandstorm (Sigma Force) – Save 70%
Sandstorm (Sigma Force)
by James Rollins
The explosive first adventure in James Rollins' bestselling Sigma Force series!
A freak explosion in the British museum in London ignites a perilous race for an earth-shaking power source buried deep beneath the sands of history. Painter Crowe is an agent for Sigma Force, a covert arm of the Defense Department tasked with keeping dangerous scientific discoveries out of enemy hands. When an ancient artifact points the way toward the legendary "Atlantis of the Sands," Painter must travel across the world in search of the lost city – and a destructive power beyond imagining.
But Painter has competition. A band of ruthless mercenaries, led by a former friend and ally, are also intent on claiming the prize, and they will destroy anyone who gets in their way.
Still a Hot Deal? Click Here to find out!
[Today Only] Dreams and Shadows – Save $23
Dreams and Shadows
by C. Robert Cargill
Screenwriter and acclaimed film critic C. Robert Cargill makes his fiction debut with Dreams and Shadows, taking beloved fantasy tropes, giving them a twist, and turning out a wonderful, witty, and wry take on clash between the fairy world and our own.
Something is missing from Ewan and Colby's lives. Residing in the corners of their memories is their time in Limestone Kingdom, a realm filled with magic and mystery, a world where only some may travel amongst the menagerie of mystical souls and sinister demons.
Cargill offers well-crafted characters and an absorbing, intricate plot that will appeal to fans of Neil Gaiman and Lev Grossman. Dreams and Shadows pulls you into an extraordinary universe of darkness that exposes the magic and monsters in our world, and in ourselves.
Still a Hot Deal? Click Here to find out!
*  *  *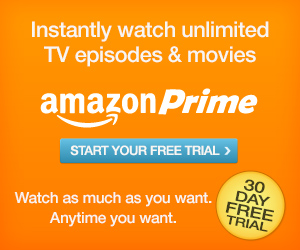 Prices are subject to change without notice. For non-U.S. readers, Kindle content availability and pricing will vary.
Comments
comments