For even more of the best eBook deals, be sure to check Pixel of Ink every day!
For non-U.S. readers, Kindle content availability and pricing will vary.
Genre: Biographies & Memoirs, Contemporary Fiction, Fantasy, Mystery, Romance
Radical Survivor: One Woman's Path Through Life, Love, and Uncharted Tragedy
by Nancy Saltzman
Still free? Click Here to find out!

"I'm sorry. There were no survivors." Nancy Saltzman tried to absorb the caller's words. Her entire family had perished in a small-plane crash. The caller was wrong, though. There was a survivor – Nancy would have to go on living. She had beaten cancer twice, but how could even the most resilient spirit live through this ultimate loss?

Radical Survivor chronicles Nancy Saltzman's extraordinary saga: how her early life prepared her for adversity, how true love and family deepened her inner strength, how making a difference in the lives of others helped her heal. We share her struggle as she overcomes despair through a deep sense of purpose. And we learn that through time, friendship, and love, the heart can make room for both loved ones lost and happiness found.


Halfway
by Stephanie Void
Still free? Click Here to find out!

Cemagna and her brother Temet lived in hiding. She never knew why until Temet is kidnapped and taken to a place known only as the Wizardly Order. Cemagna is powerless to stop it.

Ten years later, no longer a child, Cemagna begins her search for Temet. She attracts the attention of Duke Von Chi, who takes her in and agrees to help her in her search.
[Save 88%] Red Velvet Cupcake Murder
Red Velvet Cupcake Murder
by Joanne Fluke
It's a hot summer evening in Lake Eden, Minnesota – and the Grand Opening of the refurbished Albion Hotel. Hannah Swensen's famous Red Velvet cupcakes are being served in the new Red Velvet lounge. The party starts off with a bang with the arrival of Doctor Bev, who left town in shame after she two-timed her fiance. But the gossip comes to a screeching halt when another partygoer takes a dive off the hotel's rooftop garden.
As the police investigate, the only one who isn't preoccupied with the case is Doctor Bev. She's too busy trying to stir things up with her old flame Norman, who's reunited with Hannah. Just as Hannah's patience with Bev runs thin, her rival is found dead at the bottom of Miller's Pond. To everyone's shock, Hannah is now the target of a murder investigation – and she's feeling the heat in a way she never has before…
Still a Hot Deal? Click Here to find out!
[Hot Deal] Room – Save 56%
Room
by Emma Donoghue
Selected as Amazon Best of the Month, September 2010, it's easy to see why Room is loved by thousands of readers!
To five-year-old Jack, Room is the entire world. It is where he was born and grew up; it's where he lives with his Ma as they learn and read and eat and sleep and play. At night, his Ma shuts him safely in the wardrobe, where he is meant to be asleep when Old Nick visits.
Room is home to Jack, but to Ma, it is the prison where Old Nick has held her captive for seven years. Through determination, ingenuity, and fierce motherly love, Ma has created a life for Jack. But she knows it's not enough… not for her or for him. She devises a bold escape plan, one that relies on her young son's bravery and a lot of luck. What she does not realize is just how unprepared she is for the plan to actually work.
Told entirely in the language of the energetic, pragmatic five-year-old Jack, ROOM is a celebration of resilience and the limitless bond between parent and child, a brilliantly executed novel about what it means to journey from one world to another.
Still a Hot Deal? Click Here to find out!
[Hot Deal] Kiss of Surrender – Only 89c!
Kiss of Surrender
by Sandra Hill
It's not easy being a Vampire Angel.
No one knows that better than Trond Sigurdsson. In the centuries since he last went out drinking and wenching with his Viking buds, Trond has been a gladiator, a cowboy, a ditch digger… even a sheik. But now he's the baddest of them all: a kick-ass Navy SEAL kicking butts of terrorist immortals with the help of his hotter-than-Hades female partner, police officer-turned-Special Forces operative Nicole Tasso – whom Trond dearly hopes to "partner" with very shortly in a whole different way.
The "cop" part of Nicole tells her there's something bizarre about her gorgeous godlike teammate. But her "all-woman" side can't help wondering how great it would be to have a virile Viking in her bed. Trond has secrets galore, but Nicole feels certain she can dig them out – and really get to the heart of this powerful, unnerving stranger whom she may be risking her soul to love.
The order for the Deadly Angels series is as follows:
Still a Hot Deal? Click Here to find out!
*  *  *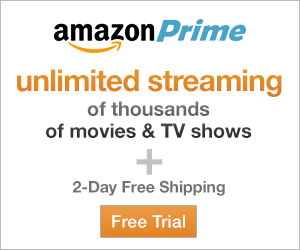 Prices are subject to change without notice. For non-U.S. readers, Kindle content availability and pricing will vary.
Comments
comments