For even more of the best eBook deals, be sure to check Pixel of Ink every day!
For non-U.S. readers, Kindle content availability and pricing will vary.
Genre: Christian Fiction, Fantasy, Mystery, Nonfiction, Romance
Inn Keeping with Murder
by Lynn Bohart
Still free? Click Here to find out!

When seventy-three year old, Martha Denton drops dead into her peach cobbler at the St. Claire Inn, no one is surprised. After all, Martha had a heart condition. But when her death is ruled a murder, the inn's owner, Julia Applegate, becomes the prime suspect. Julia recruits her "sixty-something" group of friends to launch their own investigation. Together with the inn's resident ghosts, including Julia's recently deceased mother who has learned to use a cell phone, they go after the truth. Add to that a talking parrot who likes to quote old movies, a Harlequin Great Dane, two miniature Dachshunds, a very handsome detective (or two), and get ready for a romp down mystery lane!


I Called Him Dancer
by G. Edward Snipes
Still free? Click Here to find out!

I Called Him Dancer is about a boy growing up in a broken home. His fragile world is shattered when his mother leaves him with a relative and walks out of his life. After seeing a man dancing with grace and acrobatics, he decides to imitate the man and discovers a natural talent for dance. His life's passion becomes dance and eventually the young man achieves his dream of Broadway.

A drug addiction and his inner demons destroy his life and he eventually becomes homeless. His previous dance partner refuses to let go and reaches out to him, but he rejects her. Bitter at God and the world, the dancer embraces a solitary life on the streets. Though he lashes out at God, the Lord has other plans for the fallen dancer.
[Hot Deal] Knock Love Out – Just 99c!
Knock Love Out
by Pella Grace
Lilla King is a good wife. She cooks, cleans and has dinner waiting when her husband gets home. But there's something missing. Something Lilla desperately craves, needs. And the one man who's supposed to provide it is completely and utterly clueless. But Lilla knows it's just a matter of time before things change. Before she finds what she desires. The one thing standing in her way? Her marriage.
A trip to the grocery store leaves Lilla unable to keep her fantasies at bay. One look at the beautiful man working in the produce section has her sneaking out of the house and lying to her husband. One smile from him has her buying push-up bras and dancing stupidly in the aisles. One kiss makes her question what true love is. One night with Cash Valentine reveals she isn't the only one hiding secret desires.
What if the love you've always wanted, dreamed possible, and craved was right there for the taking? What if you could have everything you've always wanted, if only you didn't belong to another?
Still a Hot Deal? Click Here to find out!
[Kindle Daily Deal] The Paradise War – Save $15
Amazon has a daily promotion called the Kindle Daily Deal. You can view this special deal every day here: http://amzn.to/KindleDailyDeal
Today's deal is…
The Paradise War
by Stephen R. Lawhead
From the dreaming spires of Oxford, Lewis Gillies drives north to seek a mythical creature in a misty glen in Scotland. Expecting little more than a weekend diversion, Lewis finds himself in a mystical place where two worlds meet, in the time-between-times – and in the heart of a battle between good and evil.
The ancient Celts admitted no separation between this world and the Otherworld: the two were delicately interwoven, each dependent on the other. The Paradise War crosses the thin places between this world and that, as Lewis Gillies comes face-to-face with an ancient mystery – and a cosmic catastrophe in the making.
Click Here to Learn More!
[Today Only] Edible: An Adventure into the World of Eating Insects
Edible: An Adventure into the World of Eating Insects and the Last Great Hope to Save the Planet
by Daniella Martin
Insects. They're what's for dinner.
Can you imagine a world in which that simple statement is not only true but in fact an unremarkable part of daily life? Daniella Martin, entomophagist and blogger, can.
In this rollicking excursion into the world of edible insects, Martin takes us to the front lines of the next big trend in the global food movement and shows us how insects just might be the key to solving world hunger. Along the way, we sample moth larvae tacos at the Don Bugito food cart in San Francisco, travel to Copenhagen to meet the experimental tasters at Noma's Nordic Food Lab, gawk at the insects stocked in the frozen food aisle at Thailand's Costco, and even crash an underground bug-eating club in Tokyo.
Martin argues that bugs have long been an important part of indigenous diets and cuisines around the world, and investigates our own culture's bias against their use as a food source. She shines a light on the cutting-edge research of Marcel Dicke and other scientists who are only now beginning to determine the nutritional makeup of insects and champion them as an efficient and sustainable food source.
Whether you love or hate bugs, Edible will radically change the way you think about the global food crisis and perhaps persuade you that insects are much more than a common pest. For the adventurous, the book includes an illustrated list of edible insects, recipes, and instructions on how to raise bugs at home.
Still a Hot Deal? Click Here to find out!
*  *  *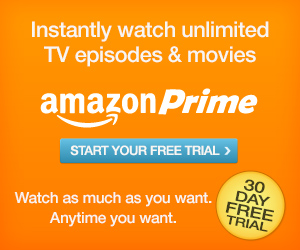 Prices are subject to change without notice. For non-U.S. readers, Kindle content availability and pricing will vary.
Comments
comments