Ready for some more great reads? Check out these Deals & Steals tonight!
For non-U.S. readers, Kindle content availability and pricing will vary.
Genre: Contemporary Fiction, Mystery, Romance, Suspense, Thriller
Secrets In The Shadows
by T. L. Haddix
Still free? Click Here to find out!

Secrets can kill, something Lauren Grant was finding out the hard way.

Thirteen years ago, she had been the innocent victim of a crime that still shaped her life to this day. Just as she is starting to build a new life for herself and her daughter, the past comes calling with a violence she could not have imagined. Her shop is vandalized, another female business owner is brutally murdered, and Lauren can't shake the feeling that the past is catching up to her. Will she have the strength to finally face her demons and fight for the future, or will the past overwhelm her once and for all?

Secrets in the Shadows is the first book in the Shadows Collection, Romantic Suspense novels set in small-town Indiana. Other titles include Under the Moon's Shadow, Shadows from the Grave, and Hidden in the Shadows.


The Card
by Jim Devitt
Still free? Click Here to find out!

Van Stone has it all, the perfect family, great friends and the best job in the world. Then, his life falls apart. Thrust into a deadly plot masterminded by unknown enemies, Van is in a race against time to save those closest to him.

As The Card barrels forward, Van, armed with only his best friends, draws on his deductive powers and inner strength, to battle the corrupt forces. Set in Seattle, Washington, this fast paced mystery takes you behind-the-scenes in professional baseball. Full of unexpected twists and high stakes drama, this first in a series adventure will keep you guessing until the final scene.

As fresh as today's headlines, Jim Devitt, in his debut novel, weaves a suspenseful ride that blows the lid off scientific advancement, in a story of breathtaking action and suspense.
[Hot Deal] Stranger in Town – Only 99c!
Stranger in Town
by Cheryl Bradshaw
He only needed her to look away for a few seconds…
Six-year-old Olivia Hathaway tiptoes down the center aisle of Maybelle's Market, stopping once to glance over her shoulder and make sure her mother isn't watching. But Mrs. Hathaway is too preoccupied to notice her daughter has slipped away. Moments later, a frantic Mrs. Hathaway runs up and down the aisles, desperately searching for her missing daughter. But little Olivia is already in the arms of a stranger. Will PI Sloane Monroe find Olivia before it's too late?
Still a Hot Deal? Click Here to find out!
[Save 93%] The List – by J.A. Konrath
The List
by J.A. Konrath
A billionaire Senator with money to burn. A thirty year old science experiment, about to be revealed. Seven people, marked for death, not for what they know, but for what they are.
History is about to repeat itself…
Still a Hot Deal? Click Here to find out!
[Hot Deal] Sweet Thing – Save $12
Sweet Thing
by Renee Carlino
Mia Kelly is a twenty-five-year-old walking Gap ad who thinks she has life figured out when her father's sudden death uproots her from slow-paced Ann Arbor to New York City's bustling East Village. There she discovers her father's spirit for life and the legacy he left behind with the help of an old café, a few eccentric friends, and one charming musician.
Will Ryan is good-looking, poetic, spontaneous, and on the brink of fame when he meets Mia, his new landlord, muse, and personal heartbreaker.
A story of self-discovery and friendship, Sweet Thing shines light on the power of loving and letting go.
Still a Hot Deal? Click Here to find out!
*  *  *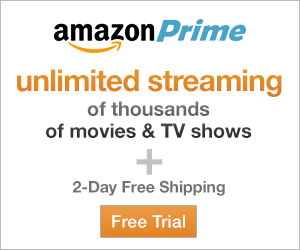 Prices are subject to change without notice. For non-U.S. readers, Kindle content availability and pricing will vary.
Comments
comments