Looking for a good read? Take a peek at tonight's selections and grab them while you can!
For non-U.S. readers, Kindle content availability and pricing will vary.
Genre: Fantasy, Historical Fiction, Romance, Science Fiction, Thriller
Open Minds
by Susan Kaye Quinn
Still free? Click Here to find out!

When everyone reads minds, a secret is a dangerous thing to keep.

Sixteen-year-old Kira Moore is a zero, someone who can't read thoughts or be read by others. Zeros are outcasts who can't be trusted, leaving her no chance with Raf, a regular mindreader and the best friend she secretly loves. When she accidentally controls Raf's mind and nearly kills him, Kira tries to hide her frightening new ability from her family and an increasingly suspicious Raf. But lies tangle around her, and she's dragged deep into a hidden underworld of mindjackers, where having to mind control everyone she loves is just the beginning of the deadly choices before her.

Open Minds is Book One of the Mindjack Trilogy. Continue reading with Book 2: Closed Hearts.


Graves' End: A Magical Thriller
by Sean Patrick Traver
Still free? Click Here to find out!

A modern-day witch helps an undead detective solve the mystery of his own resurrection in this magical thriller with a touch of classic LA noir!

Los Angeles PI Dexter Graves was pretty sure his life ended back in 1950, after a mysterious femme fatale shot him through the head. When Graves involuntarily rises from his grave sixty years later, he finds himself drawn to freelance sorceress Lia Flores, who introduces him to an underworld he never could've imagined. Lia sets out to discover the meaning behind Graves' unexpected intrusion into her enchanted life, but neither the witchgirl nor the skeletal detective has any idea they're being set up by an old-school player on the LA scene: mobster/monster Mickey Hardface, also known as Mictlantecuhtli, the ambitious king of the Aztec realm of the dead.

Funny and fast-paced, this genre-bending love letter to the City of Angels blends surreal magical fantasy with the narrative drive of a taut crime story. Epic in scope and rooted in California history, Graves' End adds a new chapter to the mythology of the post-Halloween holiday known as el Dia de los Muertos–the Day of the Dead.
[Kindle Daily Deal] The Secrets of Mary Bowser
Amazon has a daily promotion called the Kindle Daily Deal. You can view this special deal every day here: http://amzn.to/KindleDailyDeal
Today's deal is…
The Secrets of Mary Bowser
by Lois Leveen
Based on the remarkable true story of a freed African American slave who returned to Virginia at the onset of the Civil War to spy on the Confederates, The Secrets of Mary Bowser is a masterful debut by an exciting new novelist. Author Lois Leveen combines fascinating facts and ingenious speculation to craft a historical novel that will enthrall readers of women's fiction, historical fiction, and acclaimed works like Cane River and Cold Mountain that offer intimate looks at the twin nightmares of slavery and Civil War.
A powerful and unforgettable story of a woman who risked her own freedom to bring freedom to millions of others, The Secrets of Mary Bowser celebrates the courageous achievements of a little known but truly inspirational American heroine.
Click Here to Learn More!
[Hot Deal] Wild Heat – Save 63%
Wild Heat
by Bella Andre
He's a hotshot firefighter addicted to risk. She's the sultry beauty he never saw coming.
Maya Jackson doesn't sleep with strangers. Until the night grief sent her to the nearest bar and into the arms of the most explosive lover she's ever had. Six months later, the dedicated arson investigator is coming face-to-face with him again. Gorgeous, grinning Logan Cain. Her biggest mistake. Now her number one suspect in a string of deadly wildfires.
Risking his life on a daily basis is what gets Logan up in the morning. As the leader of the elite Tahoe Pines Hotshot Crew, he won't back down from a blaze – or from beautiful, lethal Maya Jackson. She may have seduced him with her tears and her passion, but it'll be a cold day in hell before Logan lets down his guard again. But when Maya's life is threatened, his natural-born-hero instincts kick in, and Logan vows to protect the woman sworn to bring him down. And as desire reignites, nothing – not the killer fire nor the killer hot on their trail – can douse the flames…
Still a Hot Deal? Click Here to find out!
[Save $5] Mortal by Ted Dekker & Tosca Lee
Mortal (The Books of Mortals)
by Ted Dekker, Tosca Lee
Centuries have passed since civilization's brush with apocalypse. The world's greatest threats have all been silenced. There is no anger, no hatred, no war. There is only perfect peace… and fear. A terrible secret was closely guarded for centuries: every single soul walking the earth, though in appearance totally normal, is actually dead, long ago genetically stripped of true humanity.
Nine years have gone by since an unlikely hero named Rom Sebastian first discovered a secret and consumed an ancient potion of blood to bring himself back to life in Forbidden. Surviving against impossible odds, Rom has gathered a secret faction of followers who have also taken the blood – the first Mortals in a world that is dead.
But The Order has raised an elite army to hunt and crush the living. Division and betrayal threaten to destroy the Mortals from within. The final surviving hope for humanity teeters on the brink of annihilation and no one knows the path to survival.
Still a Hot Deal? Click Here to find out!
*  *  *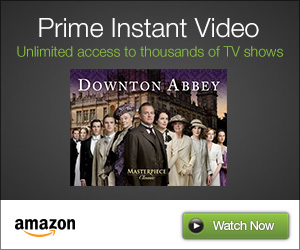 Prices are subject to change without notice. For non-U.S. readers, Kindle content availability and pricing will vary.
Comments
comments