Check out tonight's Kindle Book Deals & Steals and grab your favorites while they last!
For non-U.S. readers, Kindle content availability and pricing will vary.
Genre: Christian Fiction, Cookbooks, Mystery, Suspense, Thriller
Sleeping Roses
by RaShelle Workman
Still free? Click Here to find out!

Her marriage may be dangerous, but leaving could be deadly.

Sophie married into a lie. Sick of her dangerous marriage, Sophie leaves her husband, determined to start a new life. But her husband isn't going to let her go that easily. If he can't have her, no one can. It's hunter versus hunted.


The Maze
by Jason Brannon
Still free? Click Here to find out!

A near death experience transports Jamie Burroughs into The Maze, a realm built by angels and demons and filled with traps and riddles for those haunted by their mistakes.

For Jamie, The Maze becomes a terrifying journey through a world of darkness where his soul and the lives of those he loves hangs in the balance. With his family in danger and his soul in peril, Jamie is forced to reevaluate the kind of man he truly is as he struggles to escape The Maze before it's too late.
[Hot Deal] The Heart's Journey Home – Save $13
The Heart's Journey Home
by Jen Stephens
Three years after Kate Sterling's heart was shattered by the unexpected death of her husband, she packs up what is left of her life and moves back to Harvest Bay, Ohio, with her young daughter. She soon discovers that her sleepy hometown has changed – and that she has been given a second chance at love. But is God leading her to a love linked to the past… or to one who will walk with her into the future?
Still a Hot Deal? Click Here to find out!
[Only 99c] A Dead Red Cadillac
A Dead Red Cadillac
by RP Dahlke
Running her dad's Crop-Dusting business in Modesto, California she's hoping to dodge the inevitable fortieth birthday party. But when her trophy red '58 Cadillac is found tail-fins up in a nearby lake, the police ask why a widowed piano teacher, who couldn't possibly see beyond the hood ornament, was found strapped in the driver's seat.
Reeling from an interrogation with local homicide, Lalla is determined to extricate herself as a suspect in this strange murder case. Unfortunately, drug running pilots, a cross-dressing convict, a crazy Chihuahua, and the dead woman's hunky nephew throw enough road blocks to keep Lalla neck deep in an investigation that links her family to a twenty-year old murder only she can solve.
Still a Hot Deal? Click Here to find out!
[Hot Deal] The Fresh & Green Table – Save 88%
The Fresh & Green Table
by Annabelle Breakey
In this follow-up to the popular Fast, Fresh & Green, which shared simple techniques for achieving delicious vegetable side dishes, Susie Middleton offers up a whole new cook's repertoire by shifting the focus to vegetables as the main course of the meal. Brimming with strategies, techniques, and 75 peerless recipes for cooking vegetables in every season, this is the book for the millions who have embraced Meatless Mondays and anyone who appreciates good, fresh food. This is a formidable package for the price, brightly illustrated with 50 color photographs and buzzing with Susie's energizing voice. From vibrant soups and salads to luscious grilled pizzas and tarts loaded with green goodness, The Fresh & Green Table serves up an unparalleled source of instruction and inspiration.
Still a Hot Deal? Click Here to find out!
*  *  *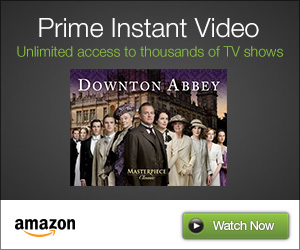 Prices are subject to change without notice. For non-U.S. readers, Kindle content availability and pricing will vary.
Comments
comments