For even more of the best eBook deals, be sure to check Pixel of Ink every day!
For non-U.S. readers, Kindle content availability and pricing will vary.
Genre: Biographies & Memoirs, Contemporary Fiction, Cookbooks, Dystopian, Romance, Young Adult
Jackpot!
by Jackie Pilossoph
Still free? Click Here to find out!

If your mother offered you 8 million dollars to have a baby, would you do it?

Jamie Jacobson doesn't have a lot of faith in love, except when it comes to her Jimmy Choo shoes. Her brother Danny has two loves; his barely existent acting career and his ability to pick up women. But life is about to take a wild turn for these two dysfunctional but lovable siblings now that their mother has just won the lottery.

Frankie, a longtime widow has wanted grandchildren for years. Now she's prepared to pay cash for them. When Frankie presents her son and daughter each with a contract promising $8 million dollars if he or she can produce a child in the next twelve months (DNA tested, of course), Jamie and Danny each begin a frantic search for a person to help them reproduce.

Come along on their desperate, outrageous and hilarious journeys where fake seductions, ovulation kits and a tarot-card reader are replacing condoms, the pill and fun, meaningless hook-ups. They hit a couple big bumps in the road that have nothing to do with their lack of diaper changing experience, but a lot to do with their hearts.

Now they face the choice of their lives. Give in to love? Or go for the JACKPOT?


Unique Cookie Recipes from My Moms Kitchen
by Martha Spooner
Still free? Click Here to find out!

Ahhh Cookies! You're sure to find a favorite cookie recipe in this cookie cookbook such as Mom's famous chocolate chip, luscious lemon bars and sinful cinnamon. You will also find some surprises such as my Strawberry Daiquiri Delight and Pineapple Pina Colada!

These are so simple your 8 year old will love to help just like mine does! Just add the few ingredients then beat it, bake it and bite it!


Final Passage
by Timothy Frost
Still free? Click Here to find out!

What is the dark secret that Martin Lancaster's family seem determined to stop him uncovering? When Martin was eighteen, his father was tragically lost at sea during a transatlantic yacht race. Twenty-five years later, Martin discovers hidden logbooks in his mother's attic, and vows to find out the truth. His quest takes him racing across the Atlantic in the Columbus Cup, the world's largest-ever regatta, an event that becomes a personal voyage of discovery and disaster. On the Caribbean island of St Lucia, with his enemies closing in, Martin must make one desperate final sea passage to discover the shocking truth about his family – and himself.


[Today Only] Tidewater Inn – Save 88%
Tidewater Inn
by Colleen Coble
Welcome to RITA Award finalist Colleen Coble's Hope Beach, a place of intoxicating beauty where trouble hits with the force of a hurricane.
Inheriting a beautiful old hotel on the Outer Banks could be a dream come true for Libby. The inn cries out for her restorer's talent and love of history. She's delighted to learn of the family she never knew she had. And the handsome Coast Guard lieutenant she's met there on the island could definitely be the man of her dreams…
Click Here to Learn More!
[Hot Deal] Breathe – Save 89%
Breathe
by Sarah Crossan
The multiple narrators of Sarah Crossan's Breathe tell of survival in a dystopian world where a corporation finds a way to manufacture oxygen–rich air.


Still a Hot Deal? Click Here to find out!
[Kindle Daily Deal] A Patch of Ground
Amazon has a daily promotion called the Kindle Daily Deal. You can view this special deal every day here: http://amzn.to/KindleDailyDeal
Today's deal is…
A Patch of Ground
by Michael Archer
A poignant, often humorous, recollection of the siege of Khe Sanha pivotal turning point in the American war in Vietnam. Under constant bombardment from the enemy, Michael Archer and his cadre of young Marines managed to survive and, in the process, learn about manhood, sacrifice and the darkest recesses of fear and loneliness.
Click Here to Learn More!
[Kindle Teens Daily Deal] Princess Academy: Palace of Stone
Today's deal for Teens is…
Princess Academy: Palace of Stone
by Shannon Hale
Shannon Hale's Princess Academy: Palace of Stone celebrates the joys of friendship, the delight of romance, and the fate of a beloved fairy tale kingdom.
Click Here to Learn More!
*  *  *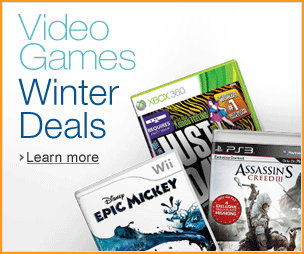 Prices are subject to change without notice. For non-U.S. readers, Kindle content availability and pricing will vary.